---
Retirement savings tips the industry doesn't want you to know
Only about 10% of South Africans enjoy a "decent retirement".
According to our Finance Minister, Pravin Gordhan, only about 10% of South Africans enjoy a "decent retirement".
Part of the reason for this situation is the retirement industry itself, which often follows practices that are not optimal in helping South Africans achieve their retirement savings goals.
When pointing out the mistakes that people make that prevent them from reaching their retirement goals, most industry players tend to focus on those that will benefit, or at least not prejudice themselves in any way. These include: starting too late to save, saving too little, not preserving your savings when changing jobs and failing to diversify your portfolio.
These are of course, common mistakes. However, there are several other mistakes that hamper your chances of a decent retirement that the industry does not like to highlight, mostly because they are partly to blame for these.
Paying high fees
Do you know how much you are paying away in  fees – for advice, administration and investment management –  every year and how much this adds up to over thirty or forty years, after you include the additional return you could have earned on those savings? The number is so obscene that the industry would prefer an "18-65" age restriction on this information.
The ugly truth is that paying total fees above 1% pa greatly diminishes the likelihood you will achieve your retirement goal. There is always a cost to investing, but you need to keep it as low as possible. Why? Because the impact is highly geared. Assuming you are earning 5% per annum after inflation on your investments before fees, every 1 percentage point in fees per annum reduces your real investment return by 20%. Alternatively, every 1% in fees you save improves your long-term savings outcome by 30%.
Most South African retirement investors have no idea as to what fees they pay on their retirement savings, and how this may affect them. This apathy plays into the hands of the retirement fund industry, which, on average charges fees of 2% pa on umbrella funds, and 3% pa on retirement annuities. "Average" implies that many of you pay more.
The bottom line: paying a fee of 3% pa over 40 years will almost halve the real value (purchasing power) of your pension. And it will ruin your retirement. So keep your fees low by shopping around for a low cost provider, and avoiding high active fund management charges.
Switching
Switching, as practiced by the average DIY investor, amounts to a buy-high sell-low strategy, which is the well-travelled road to investment failure.
Investment choice has become ubiquitous in South African retirement funds. The structure of most funds means that people have the ability to choose (and switch) among a selection of funds, investment styles and investment strategies in the belief that one will meet your very own specific needs at a particular time.
But the reality is that when it comes to retirement, you're not so special – most investors have a similar financial objective. In this context, choice then becomes a curse rather than a cure as it may tempt you to do the wrong thing at the wrong time.
Despite our good intentions, we are wired to ditch what has done badly, and to embrace what has done well. Fund managers are hired and fired that way, asset managers market their funds that way and brokers recommend investments that way. It takes a disciplined person to withstand the lure.
Studies show that performance persistence is rare; only investors, with strong investment beliefs and a clearly defined investment policy, who rigorously stick to their script, are likely to prevail over the long term. That excludes most fund managers. It probably excludes you too.
Market timing
Market timing is the intellectual spin-off of switching. And it's another self-defeating habit. Yes, we can learn to identify markets that appear cheap or expensive, but we are fools to believe we can accurately predict market turns.
Studies in the US have compared net fund returns with the average net investor returns; investors typically lag by around 3% (percentage points) pa, because they, or the "experts" they entrust to manage their money, believe they can time markets.
John Bogle, the founder of Vanguard (the largest mutual fund company in the world), named one of the four investment giants of the twentieth century by Fortune Magazine, remarked in an interview with us that "I cannot time markets, I don't know anyone who can time markets, and I don't know anyone who knows anyone who can time markets". Mr Bogle is well into his Eighties, and has met countless investment professionals in his sixty or so market years. Do you really want to bet your retirement trying to prove him wrong?
Not staying informed
The reason many of the above mistakes persist is because so few take an active interest in their pension until retirement looms. This is often exactly the type of behaviour that the retirement industry is counting on.
Your interest will change around the time you turn 55. This is the time you will realise that you probably have far less money in retirement than you imagined.
You will ask what went wrong. You will calculate the market return over the last twenty years (the last time you cashed in your retirement savings) and question why you did not get your fair share of that return. You will start lamenting about high fees and the poor advice you received from your broker.
This is the time you will abuse your (comfortably retired) broker, and write angry letters to the local newspaper complaining how the industry exploited your ignorance and made off with your pension.
Yes, this will be your time to rage against the machine. You may as well because it will almost be too late to do anything else now, except increase your savings rate, delay your retirement and lower your expectations.
"If only I'd known sooner", you think. If only you cared sooner.
* This report was prepared by Steven Nathan, Chief Executive Officer of 10X Investments
Recommended Posts
April 8, 2018
October 8, 2015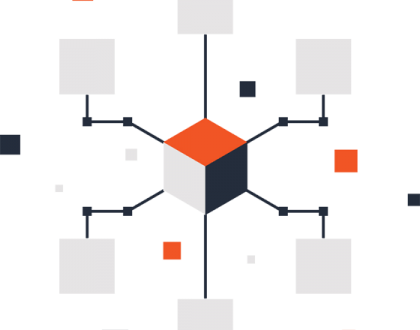 March 8, 2018